Today is Friday and this is the last trading day of the week. I'm going to start the report with 3 charts from yesterdays report, and then we'll see what happened as Thursday played out.
.
In yesterdays report I mentioned...
.
SPX –

The MACD is bullish and we are no longer dropping to the bottom of the trading range, so with mini-higher lows, this could be preparing to break out. As day 21, I'm not sure how high this run would be able to go before a dip into a DCL would come due. (  Fed Mtg?).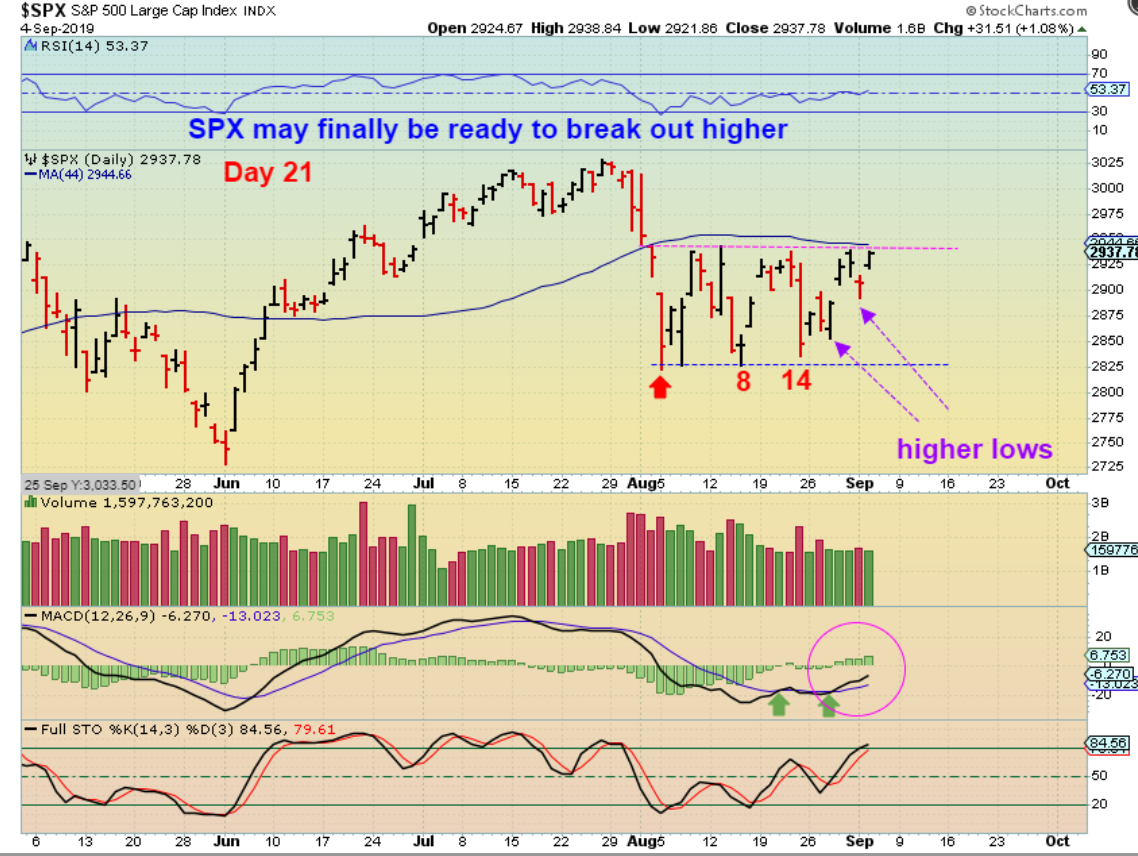 .
SOX 

– With the volume increasing on the upside push, the SOX ( SOXL used for volume) may be leading the way, after dropping to a gap fill Tuesday and breaking above that 50sma Wednesday.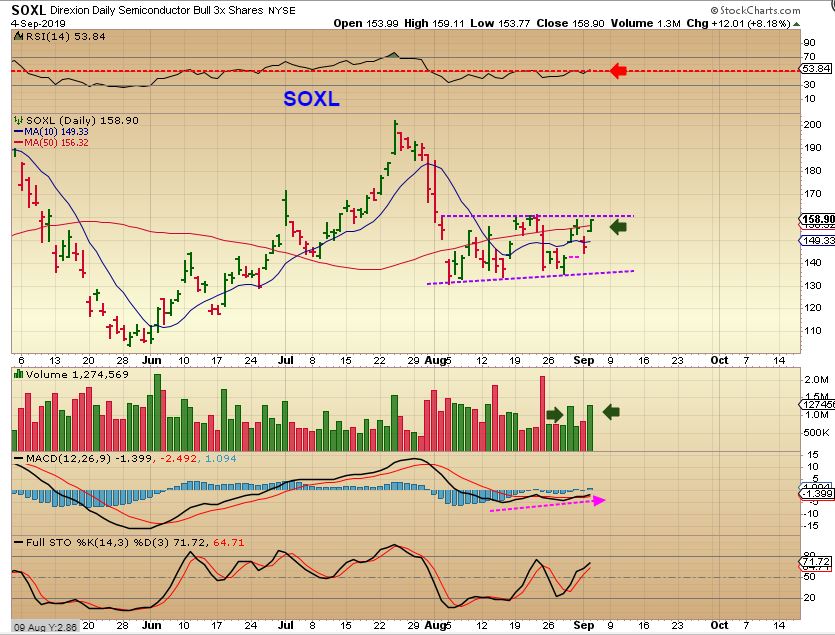 .
SDS

– Also we have the inverse S&P 500 , an it looks like the sideways consolidation here is weakening. This could double bottom and the SPX could double top.