We have all seen changes take place in various places during our lifetime.  The Theme picture highlights how things have changed from your parents day to today, or maybe even your youth to today.  Changes can be gradual or sudden, and in the markets we have seen  both gradual changes in character to sudden sharp change in market direction and sentiment.  Bull to Bear and Bearish to Bullish.  As we review our Big Picture of the Markets,  we can keep the idea of  those types  of 'Changes' in mind.
.
The 600 Point drop in the DJIA Thursday

did not concern me.  We caught the lows and  I posted this after Thursdays trading...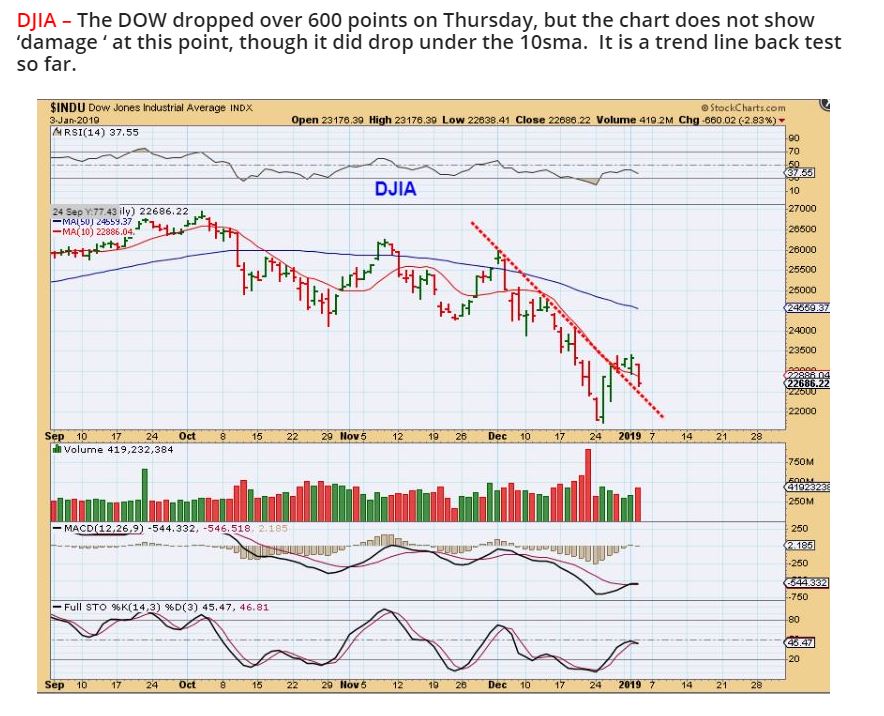 SPX DAILY  

 -  We caught the lows with  Decembers reversal and day 6 flipped higher off of the trend line & had nice follow through.   I WOULD SAY THAT YOU CAN NOW RAISE STOPS TO THURSDAYS LOWS TO BE SAFE.  The blue line resistance can be broken,  I just drew it to show where we may stall.
Read More
https://www.chartfreak.com/wp-content/uploads/sites/18/2016/08/CHANGE.jpg
534
909
Alex - Chart Freak
https://www.chartfreak.com/wp-content/uploads/sites/18/2019/11/Chart-Freak-site-logo.png
Alex - Chart Freak
2019-01-05 21:28:26
2019-01-05 21:28:51
Weekend Report- Things Gradually Change