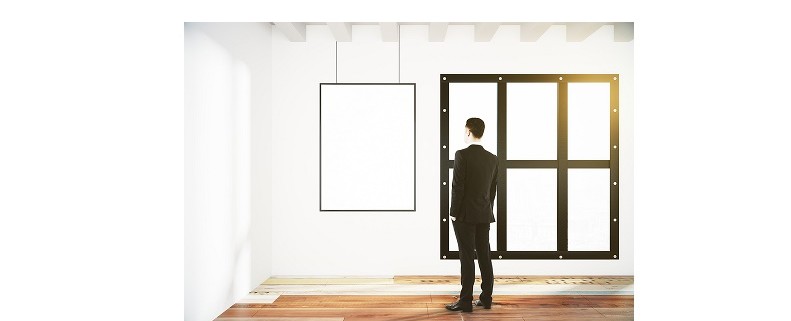 Here at Chartfreak , we've been looking at the short term moves for traders that are likely to occur as well as The Big Picture that may be changing.  I expected  changes, and  that is what we have seen developing already in 2016.    The weekend report had over 30 charts, so I thought that I would share a couple here with the public readers.
.
SPX QUARTERLY

–  They say that a picture is worth 1000 words.  This speaks volumes if things dont change in a big way.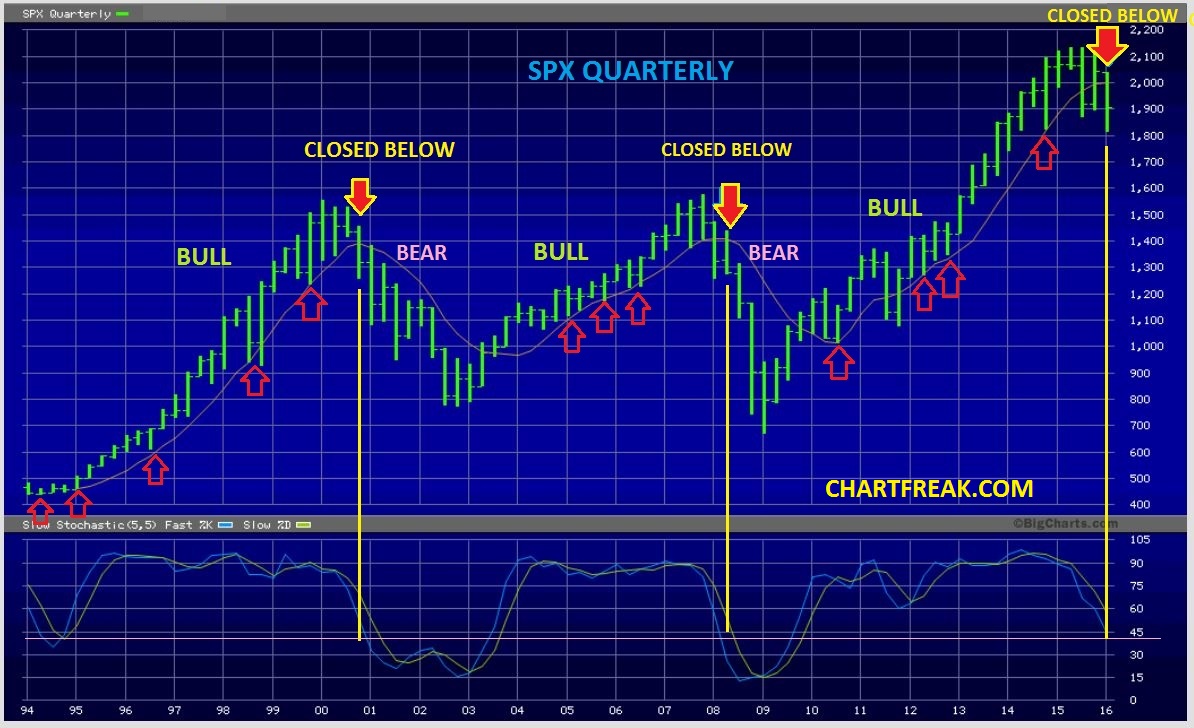 Lets look at a few other areas…
In November & December I was looking for a double top in the USD,  Not a run to 120 .  This chart was posted on Dec 11.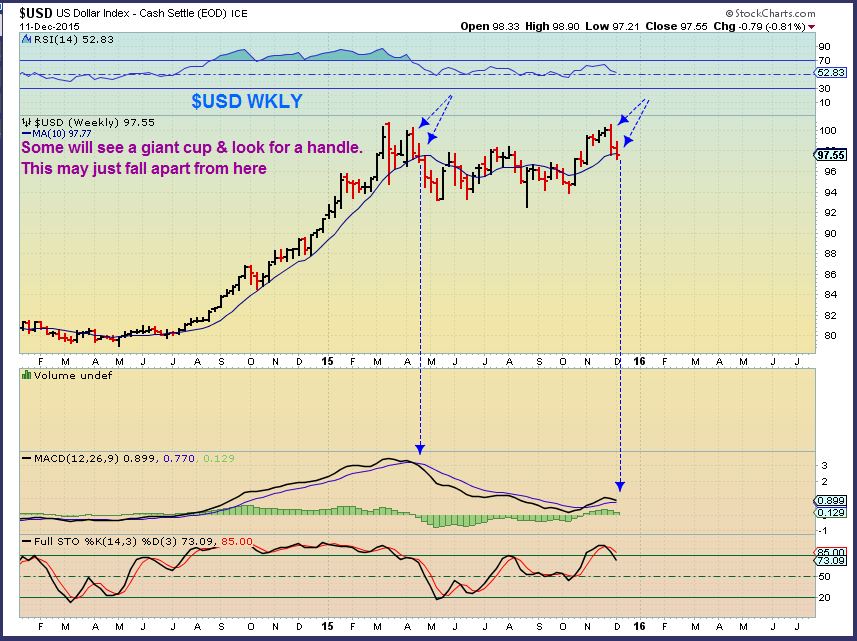 Fast forward 2 months.   Yes, we 

COULD

get a run to 120, if this is a cup & handle, but at this point I still see the possibility of a double top.  Of course,  that could affect Commodities and Precious metals in the Bigger Picture.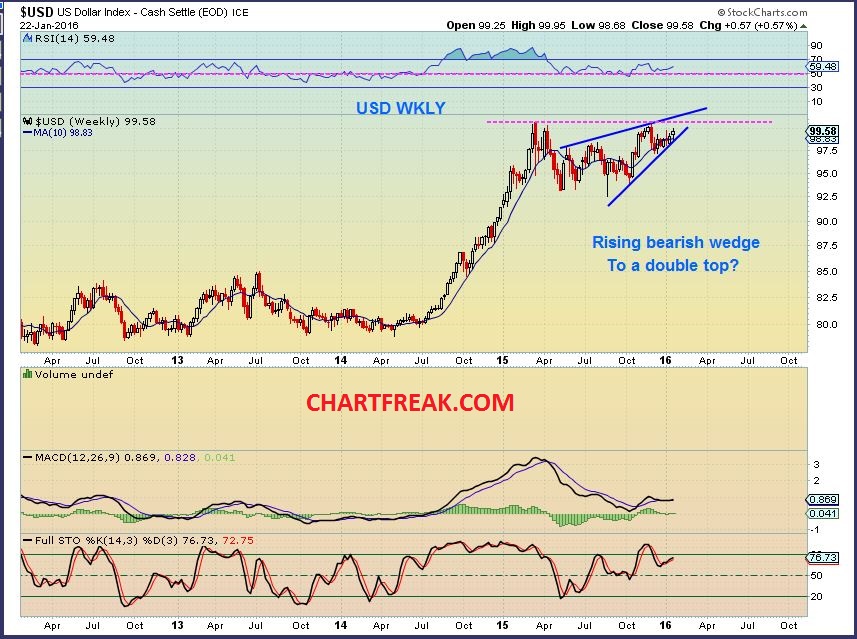 Big Picture Oil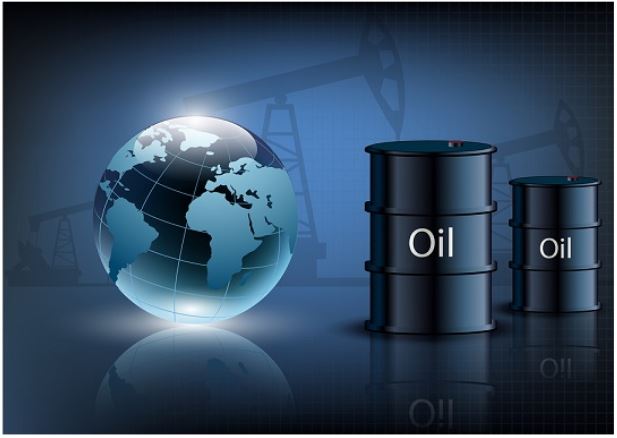 In November I pointed out my OIL weekly target of $26.06 in a different chart, when OIL was at $42.   Then this chart showed divergence on the drop .  So now I think that we are closer to a bottom after entering the 20's.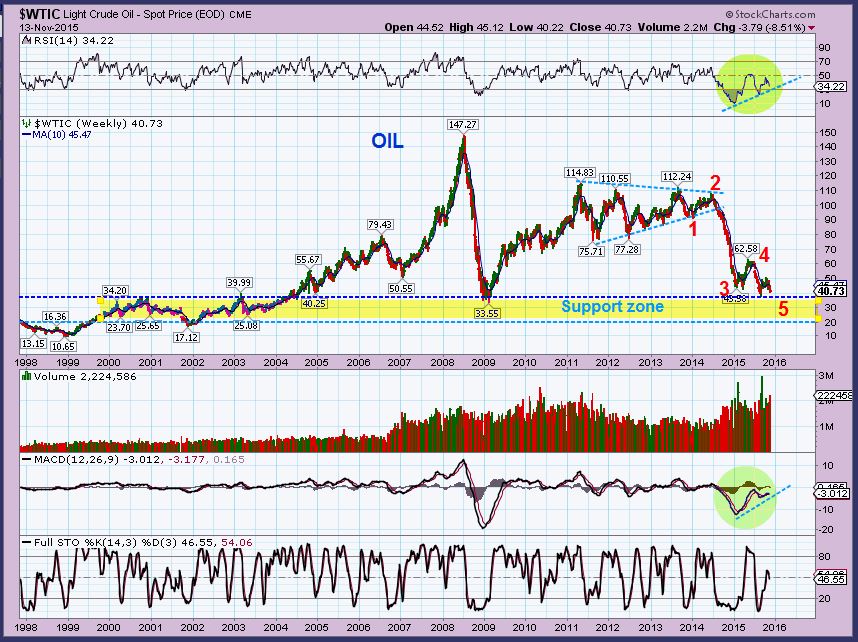 GOLD & MINERS
GOLD –  January 19 I was pointing out that GOLD is a Bullish looking set up, but Miners were breaking down to new lows.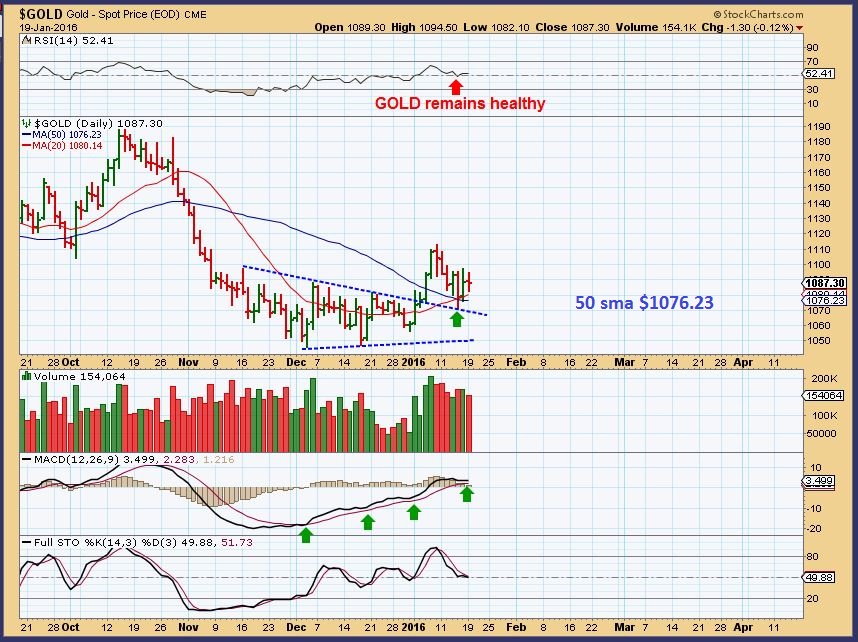 .
GDX WKLY

–  This looks like a Shake out & Reversal.  I am expecting further upside, but it's difficult to say if it will be a strong run or not at this point.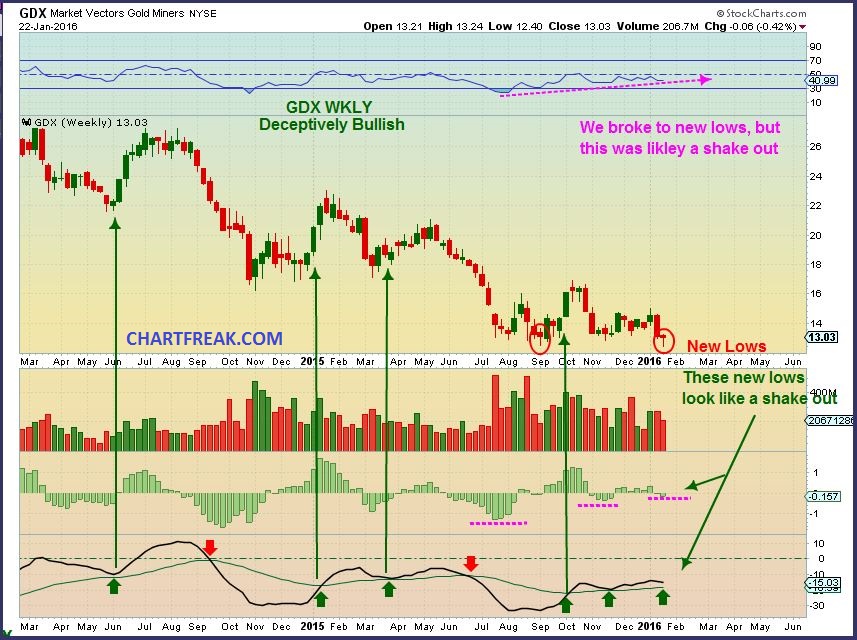 GDXJ WKLY –  Shake out.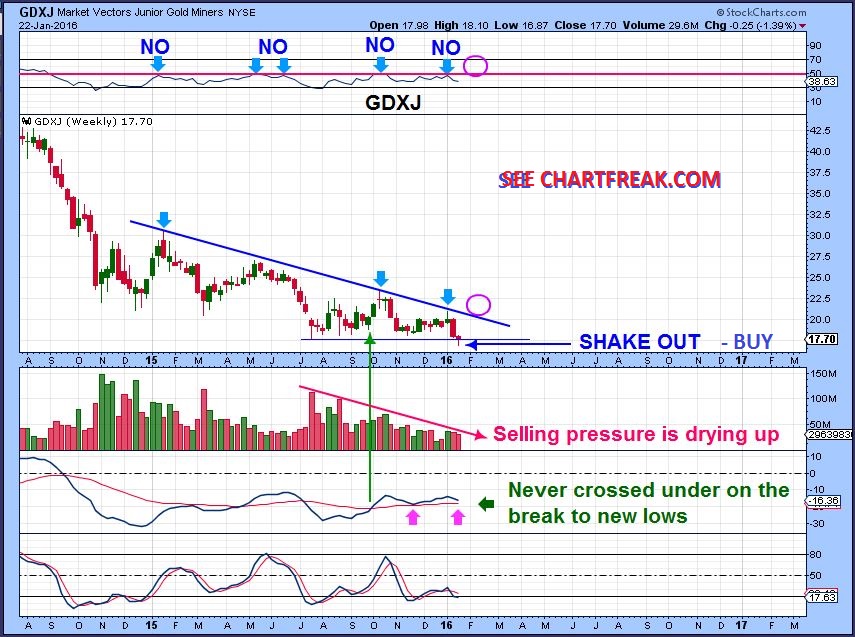 If you think a 2nd set of eyes on the markets may help you with your trading, why not try chartfreak out for a month?   To sign up, just scroll up and click the 'sign up' tab at the top of the page.  You can also sign up for email alerts to notify you when I post here in the public section.  
Thanks for checking us out!

~ALEX
https://www.chartfreak.com/wp-content/uploads/sites/18/2016/01/picture.jpg
437
791
Alex - Chart Freak
https://www.chartfreak.com/wp-content/uploads/sites/18/2019/11/Chart-Freak-site-logo.png
Alex - Chart Freak
2016-01-25 17:17:27
2016-01-25 17:17:27
Public Post - The Bigger Picture