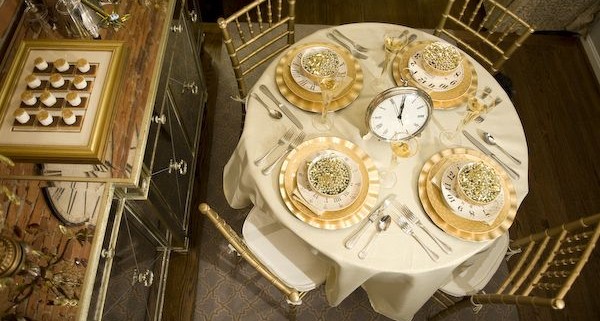 Here at CHARTFREAK.COM,  we have been all over the buying of Miners and Metals related positions for many weeks now .   Since pointing out the lows in Gold in Early Nov, some miners have gone up over 100% .  It has been profitable,  but Some were a little concerned about SILVER lagging.  What did I think of that?  Was it concerning to me ?
No.  I posted this chart for

Jan 12

showing prior "POPS" in Silver and pointed to a proprietary indicator that I have developed that was indicating that-
"SILVER IS ABOUT TO POP"

I actually immediately recommended 

USLV

on Jan 12 with this chart at  $22.23.   It hit $28+ today.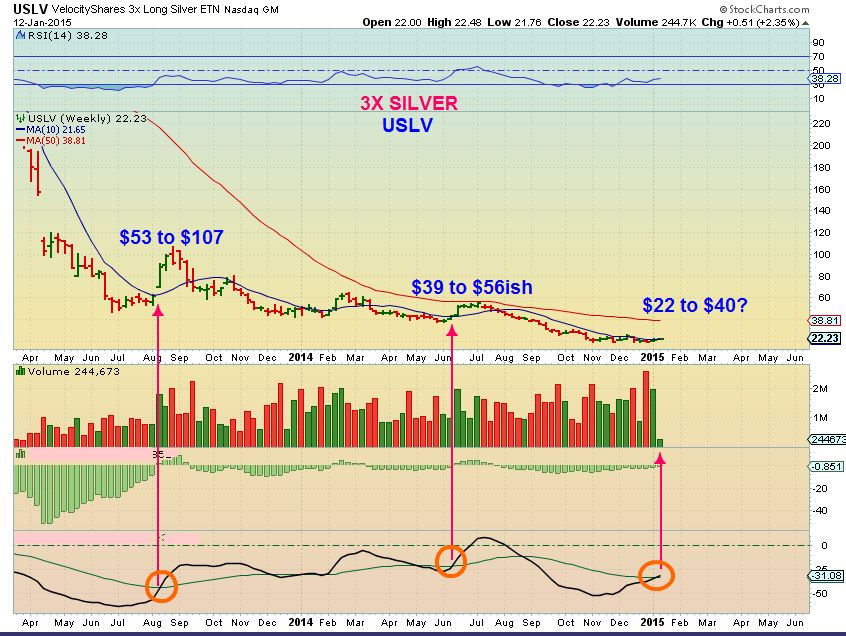 As for GOLD , I said I loved this Weekly chart on Jan 9… and couldnt believe there were still naysayers.  This was a strong set up.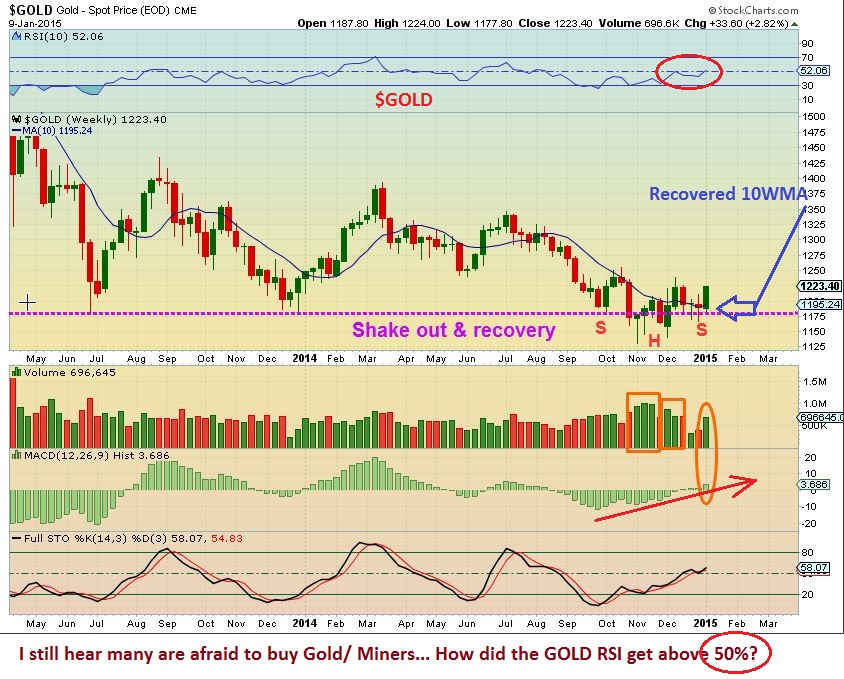 I loved this even more on Jan 16,  when our follow through was evident. Is this move done?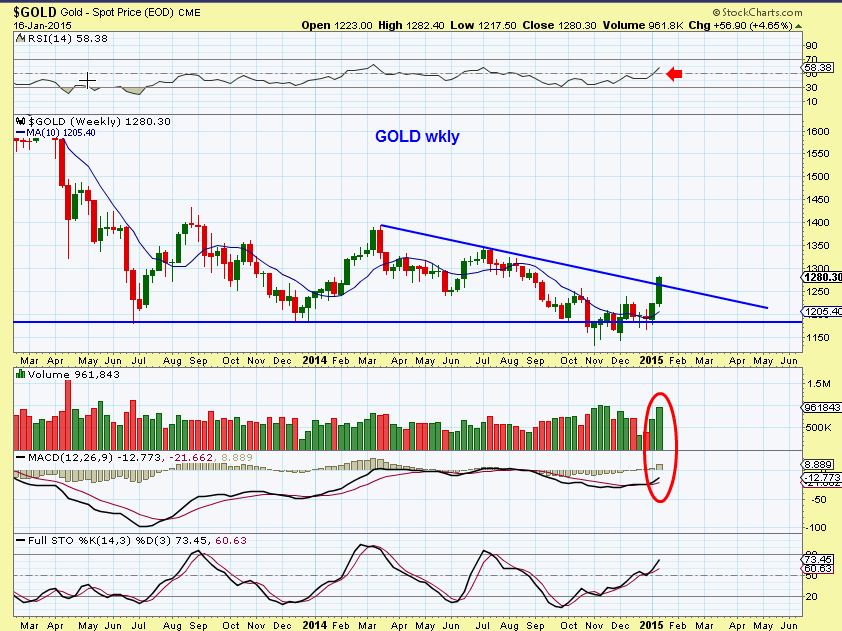 My Dec 26 targets are playing out –  I was so alone then  ; )
 1st target  $1275  (done) ,  and  then $1320 to $1330-  can we still get there?  We do have an ECB mtg this week.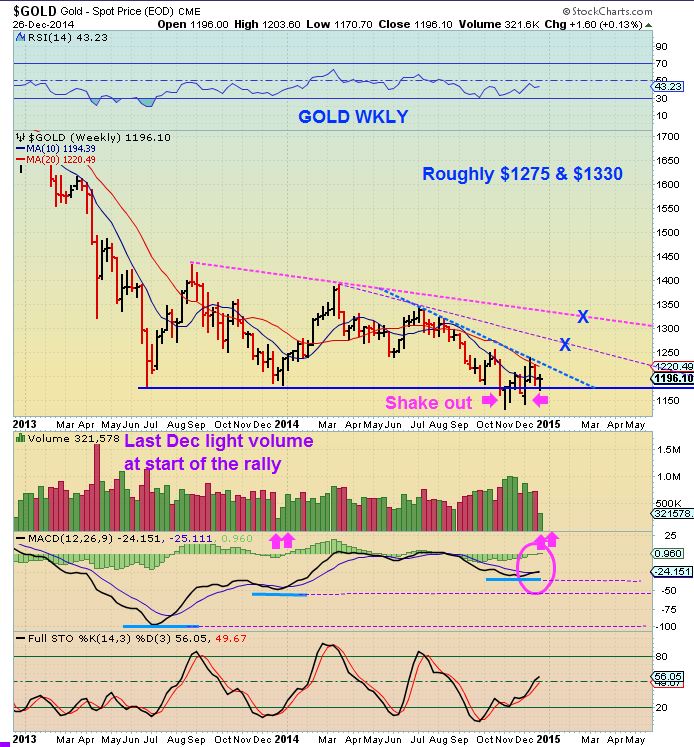 GDX WKLY    There are resistance points,  but so far the Miners have done a nice job of cutting through them.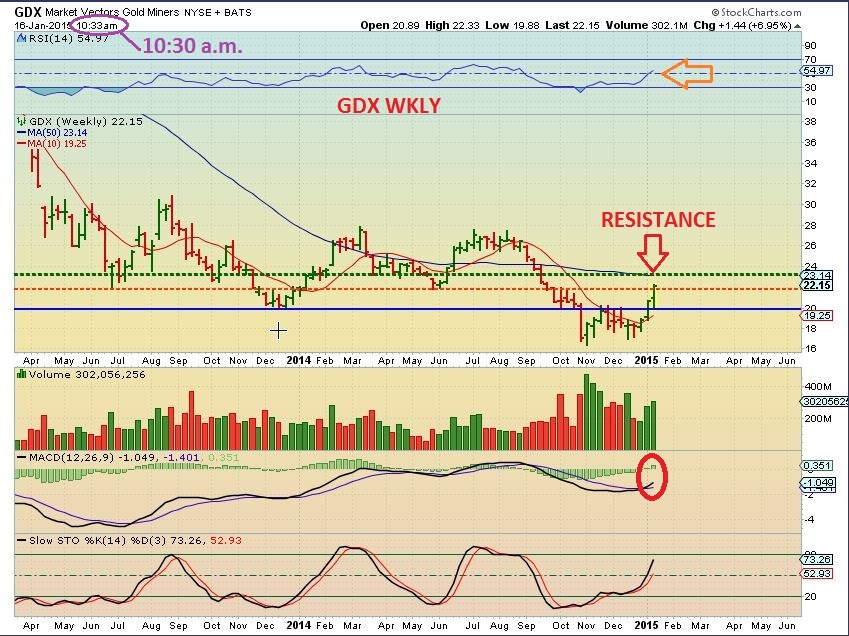 Why?  Because 

GG &  NEM

have broken out and make up a good part of  the GDX ETF .
Look at what

GG

alone had done

on a wkly basis in January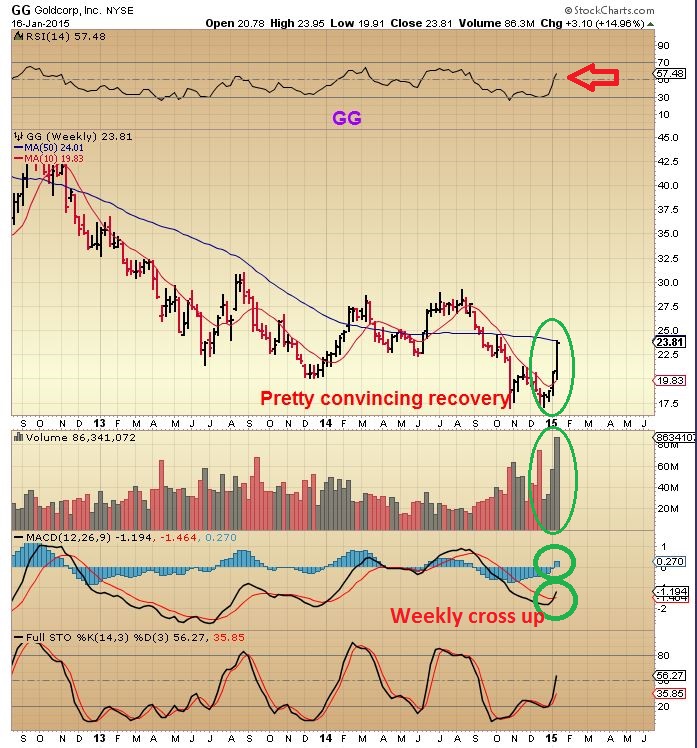 ABX

was lagging and some were concerned about that,  I

liked the set up a lot
I called it a BUY  at last Thursdays close on this chart .  Looked ready to break that 50sma .  It did Friday,  and today is over $12.55 only 2 trading days later.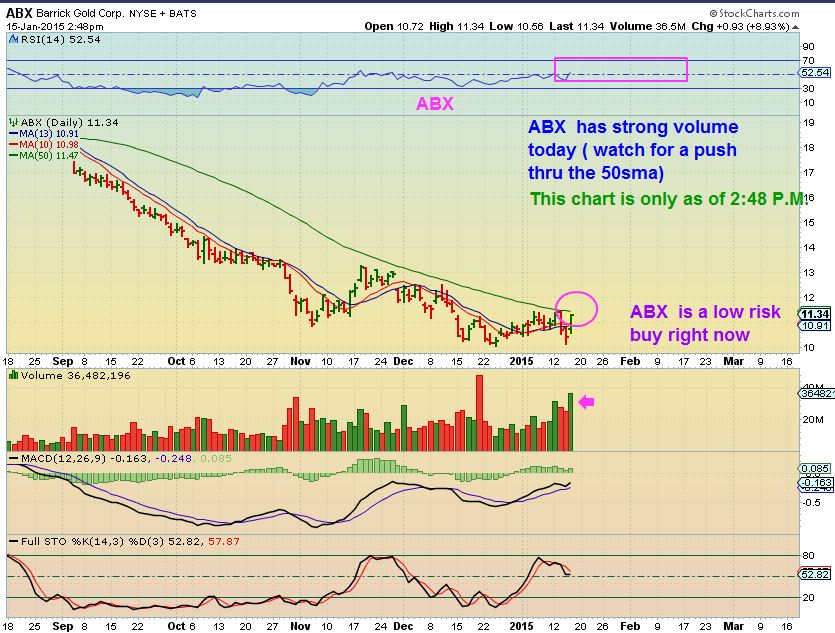 I put this in my weekend report.    This is how it closed Friday –  LOTS of buying & or short cover off those lows  (Cup & Handle)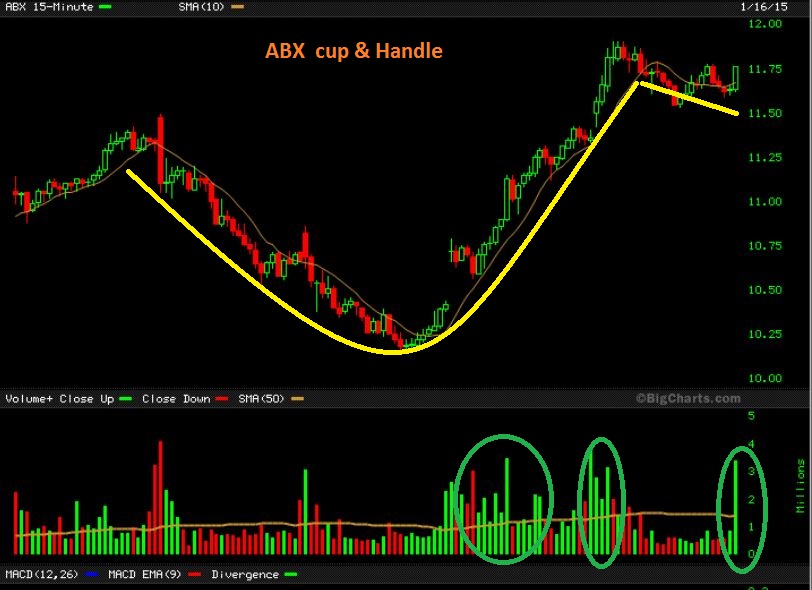 We will get  pullbacks in Miners along the way.  We have an ECB meeting later this week that can affect things too. Will they be buying opportunities or another bear mkt rally ending?  I will have to wait and see how things unfold.  Why not sign up for 1 month and join us if you need any help navigating these markets.  We have done very well so far and you will gain immediate access to all previous reports as well as future reports. I occasionally post here on the public site, so thanks for being here ,  I hope this helps you to also see what we have been seeing and trading. 
~ALEX
https://www.chartfreak.com/wp-content/uploads/sites/18/2015/01/Gold-and-Silver.jpg
376
600
Alex - Chart Freak
https://www.chartfreak.com/wp-content/uploads/sites/18/2019/11/Chart-Freak-site-logo.png
Alex - Chart Freak
2015-01-20 18:43:49
2015-01-20 21:19:05
SILVER AND GOLD