Nov 21, 2014   Freaky Friday  6:00A.M.
Will they sell Metals off?  Will they buy it back?  Will Metals break out higher going into the weekend, when less people are likley to BUY & HOLD ? Its hard to know exactly what we will see, but lately Fridays have been exciting in the Metals markets,  so  I got up at 5 a.m. today to see if the Friday shenanigans that occurred in Gold the past 2 Fridays would return.  So far, it seems likely.   Well, if you've read my prior reports, then you know what I am looking for at the end of Friday on the weekly charts, so I will just touch on a few things here and then take a look at a couple of other interesting chart developments elsehwere. 
First- this is the "SNAPSHOT" I woke up to…   whats your first thought?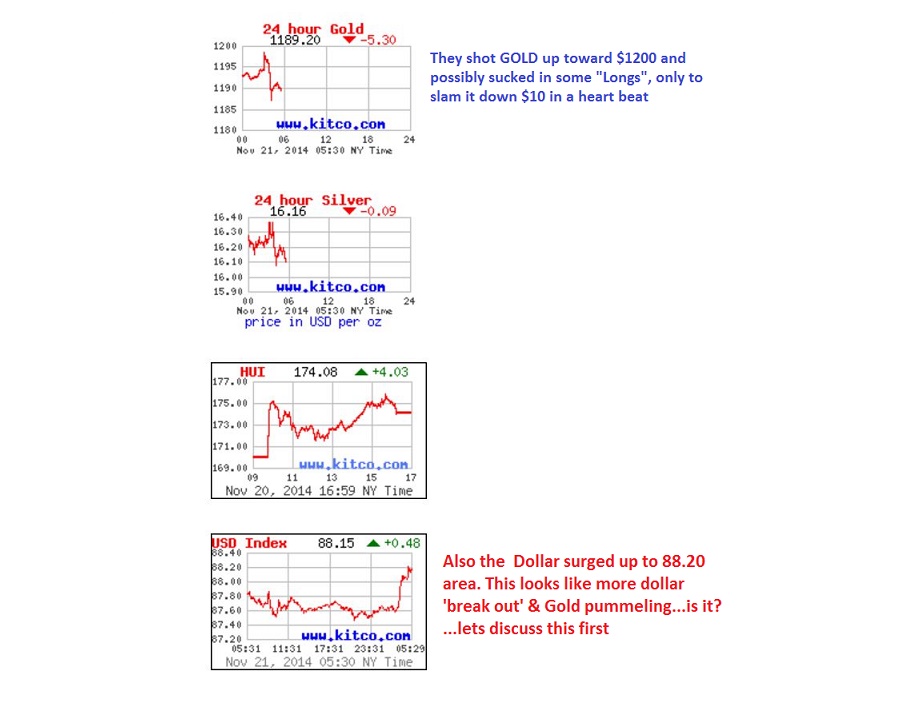 It looks like another dollar rally coming , and a Gold slam down, but notice this ….