QUICK UPDATE -  The last report(s) are still valid, but I wanted to add a few thoughts.
First – Some work was being done on the website & a few got an email alert  saying a new report was posted.  It was a "Test" and I apologize for the confusion. That alert was not meant to be sent.  If ever in doubt…Do you see the RED chartfreak box at the top left of the website …click it and it will always take you to the home page & most recent post.
Second: my last report discussed the reward of BUYING THE DIP. This was the same day following that report (Yes, we still have FED WED ahead, but so far so good). Good volume on a reversal,so far.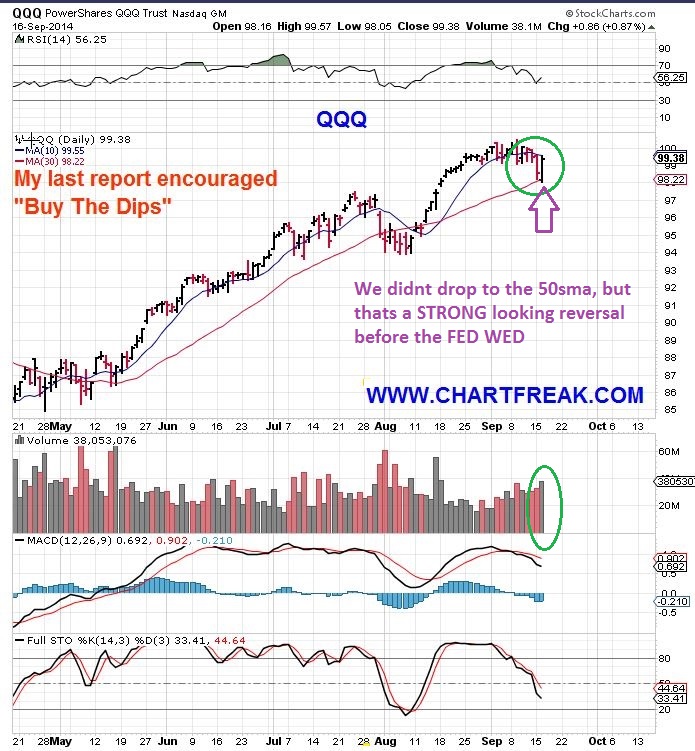 I am writing and posting this picture, because if you have been following my reports for the last few weeks, you know that I was buying VIMC around $3.75, and then trading it.  I also have been calling for some "GIANTS" to POP UP and with VIMC earnings, I did feel that this one is a candidate. You also know that….
Click Here – Never miss a FREAK SETUP again, delivered to your inbox, free!.